THE GROVE – COTTAGE GROVE
Justice and Advocacy
AT THE GROVE, WE TALK ABOUT JUSTICE AND ADVOCACY WORK AS "CULTIVATING THE COMMON GOOD." IT'S AN ESSENTIAL TO WHAT IT MEANS TO BE A CHURCH AND INDIVIDUAL FOLLOWERS OF JESUS.
PRIDE TEAM AND LGBTQ+ ADVOCACY 
The Grove Church believes that every person is a beloved child of God, wonderfully made in God's image. The Grove Pride Team advocates for full inclusion and affirmation 
of LGBT+ people in our church a
nd community by initiating conversations, celebrating diversity, promoting education, advocating justice and chall
enging anti-LGBT+ prejudice, bigotry and hate.  All are welcome to join the PRIDE team!
Conversation, Advocacy, and Education
The Grove uses the following resources as discussion starters in our work of advocating for equal rights of persons who identify as LGBTQIA.  
The Gender Bread Person teaching tool breaks the big concept of gender into bite-sized pieces.  Occasionally workshops are offered using Gender Bread. 
Offered yearly, the Faithful and Inclusive small group encourages participants in developing perspectives on Bible passages related to homosexuality.  
A quick read with great depth, Beyond the Gender Binary provides a personal account of being too much and not enough. 
A guide for teens, Queerfully and Wonderfully Made includes support and insights from professionals as well as testimonials from teens.  It's companion, Welcoming and Affirming, provides guidance to those working with LGBTQIA+ teens.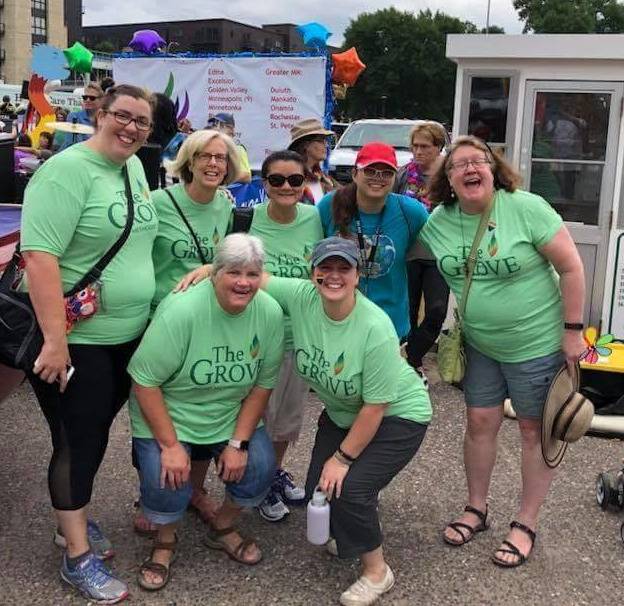 Same Gender Weddings
The Grove Pastors commit to supporting and celebrating same-gender marriages in the same way that we support and celebrate other marriages.  Pastors at The Grove are honored to officiate same-gender weddings to celebrate love and commitment.  As with any wedding conducted, supportive premarital counseling and thoughtful wedding planning is available.  Reach out to any pastor for more information.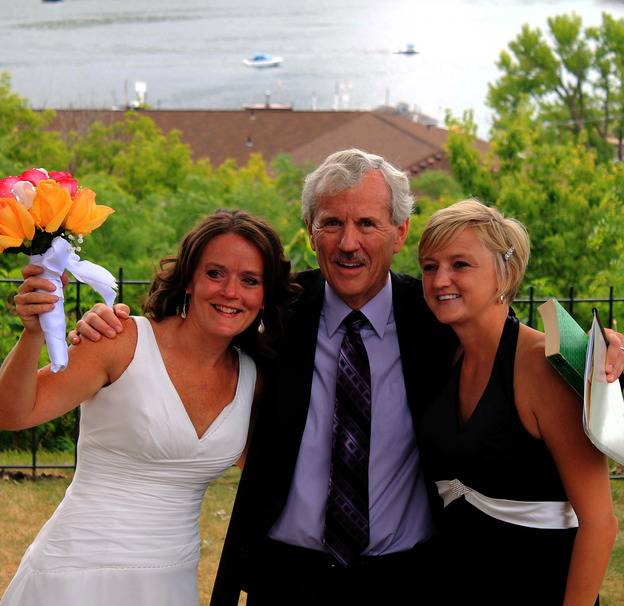 Parent Support Groups
This support group is for parents with kids and teens who identify as LGBTQIA or are questioning.  Meeting sometimes weekly and sometimes monthly, this group supports and encourages families who are on the journey of understanding and celebrating their fullness of their kids.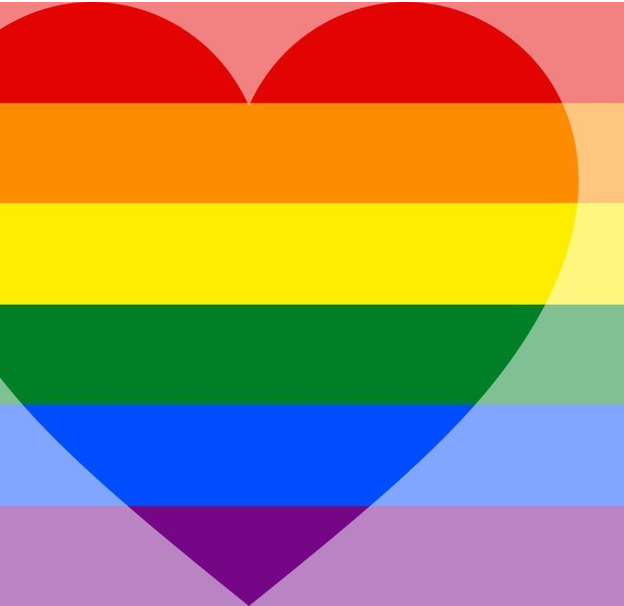 The mission of the Grove Sustainability Project is to promote care of God's creation by adopting practices that make our church campuses more sustainable and by working with our community on sustainable practices and environmental justice.  The vision of the Grove Sustainability Project is that by 2030, The Grove will be recognized in the community as a leader in conservation, sustainability, renewable energy and an advocate for Climate Justice.
The Grove Sustainability Project
The Grove UMC established a sustainability committee in 2017 to continue implementing sustainable practices within the church following the addition of solar panels to the roof in 2016. The team also began holding annual events in 2017 to provide the Woodbury community with informational opportunities to understand climate change and other important environmental issues. 
In 2021, the team changed its name to The Grove Sustainability Project to reflect our enhanced mission to expand outreach about sustainability matters within the church and the greater Woodbury and East Metro communities. 
The Grove UMC has earned a City of Woodbury Environmental Excellence Award and is a Certified Cool Congregation and Climate Justice Congregation by Minnesota Interfaith Power & Light. 
Events
2017 – Climate Change and Renewable Energy (with MNIPL)
2018 – Solar House Party (with MNIPL)
2019 – Healing Minnesota Stories (with Rev. Jim Bear Jacobs and the MN Counsel of Churches)
2019 – Water Quality Forum (with Conservation Minnesota and the Freshwater Society)
2020 – Voting and Your Values (with Secretary of State Steve Simon, Woodbury/Cottage Grove League of Women Voters, and Sam Benson of MNIPL)
2021 – Climate Change in Minnesota: Nature's Solutions and What We Can Do (with Sachiko Graber of The Nature Conservancy)

As disciples of Jesus Christ who honor the sacred worth of all people and love our neighbors, The Grove United Methodist Church, through education and action to heal our broken world, is an advocate for racial justice and equity, cultural transformation, and an inclusive community.
Growing Goodness through Racial Justice Work
In the weeks that followed the murder of George Floyd in May 2020 the Core Leadership Team discerned a way forward in beginning the important work of addressing racial injustice. A Racial Justice Steering Committee was commissioned in January of 2021 to lead the first wave of a racial justice initiative for The Grove. Partnering with the Core Team, staff and the Racial Justice Steering Committee the purpose statement was developed and a three-year strategic plan was finalized in December of 2021.
The framework for The Grove's Racial Justice Strategic Plan was informed by The Mission of the UMC & Spiritual Imperatives of our Annual Conference, The Grove's Motivating Vision to "Grow Goodness" and the Anti-Racism Work in the Greater United Methodist Church.
Three racial justice action teams have been commissioned and action steps have been identified based on the strategic plan:
Congregational Awareness: Working to bring book studies, movie nights, sermon series and other experiences for the congregation to educate and build awareness around racial justice issues.

 

Training Opportunities: Working to bring workshops and other educational or training opportunities to the congregation.


Congregational Resources: Working to develop a meaningful and accessible justice resource list (books, movies, podcasts, e-learning opportunities, TV shows, etc.) for The Grove and to develop & organize justice sections in the library.
Land Acknowledgment
The People of The Grove UMC acknowledge that our church sites are located on the ancestral home of the Wahpekute Dakota people who continue to live on and steward this land as they have for generations.
We acknowledge the history of trauma the Dakota people suffered due to unjust practices by the government of the United States and complicity of North American Christianity including progenitors of the United Methodist Church. This trauma is not just historic, it is also generational and contemporary. These unjust practices are inconsistent with The Grove's mission to Grow Goodness.
We acknowledge the sanctity of Dakota heritage, their connection to the land and their unique ability to serve as examples of land stewardship as well as supportive, connected communities.
The Grove UMC commits to making connections with Indigenous people and to listen to their stories and learn how we can help address the errors of the past and make a better today and tomorrow for Indigenous people.